Christmas breakfast ideas from make ahead meals, casseroles, and side dishes that are perfect for making your hectic morning a little less stressful and giving you a little more time with the family.
Christmas morning is probably the only time of the year when waking up early is exciting. Finding presents under the tree, watching Christmas movies, listening to Christmas carols, and following along with family traditions can take up a good portion of the day.
Breakfast is an important part of the day, but it shouldn't take up most of the day. Let these easy Christmas breakfast recipes guide you to a simpler solution to start your day.
You are going to love these Christmas breakfast ideas!
This clone of a Cinnabon cinnamon roll recipe is one that you're going to want to keep on hand forever. Pull it out to impress guests around the holidays. These can be prepped the night before and baked fresh in the morning!
These little monkey bread muffins make for a great grab and go breakfast before heading out to grandma's house.
This pastry bake is like pizza, but with breakfast flavors!
Enjoy this blueberry bagel bread pudding recipe any morning of the week, or save it for special occasions and weekends. Bursting with flavor, fresh berries, and sweetness, this bread pudding is sure to become a fast favorite!
Cake mix makes for great waffles to serve on the holidays!
You are going to love this Oreo bread pudding recipe. This dish is perfect for breakfast or dessert, made with just a few simple ingredients and America's favorite cookie!
Give your Christmas morning breakfast a healthy dose of oatmeal to fuel your family for a day of festivities!
Tater tots make short work of getting a hearty holiday breakfast on the table!
These baked scrambled eggs will help you to whip up a large batch in no time. Made simply with just a few ingredients and steps, you can add a nice batch of fluffy eggs to your breakfast with minimal effort.
These sweet rolls are oozing with decadent flavors! They are perfect for the holidays!
Cranberry Eggnog Streusel Muffins are the PERFECT Christmas muffins recipe. With the nutty taste of delicious eggnog and bursts of tangy cranberries in every bite, these muffins can easily become a holiday tradition.
This muffin recipe has so much seasonal flavor inside one perfectly portioned package.
This baked oatmeal is bursting with flavors! Gingerbread and pumpkin blend perfectly for a satisfying start to the day.
This overnight tater tot casserole is packed with flavor and super easy to make. Make it the night before a holiday or early morning and wake up to a cooked breakfast that's both hearty and filling.
These poutine bowls are so indulgent and good that they are a must make for holiday breakfasts!
These ricotta pancakes have so much beautiful blueberry flavor.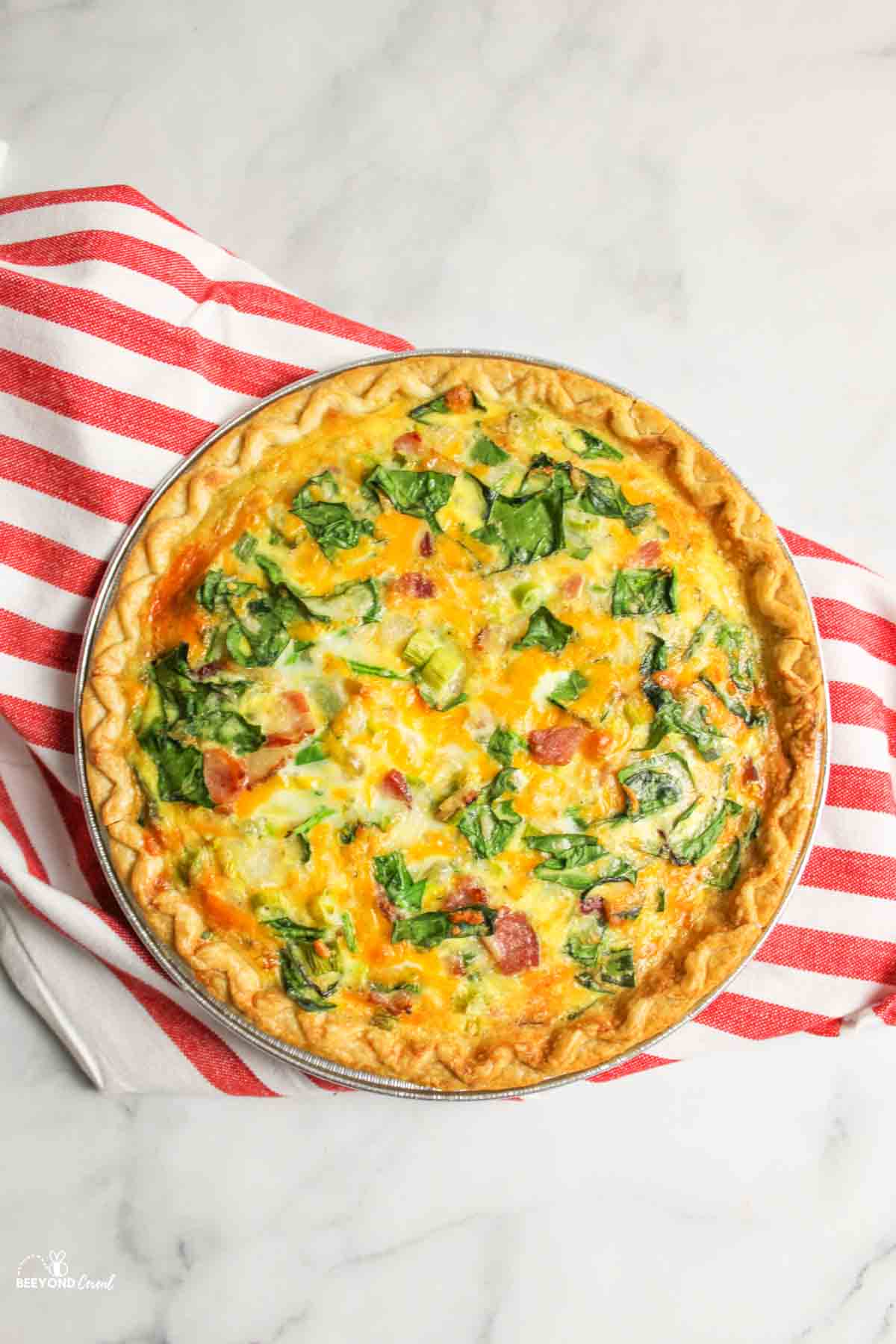 A savory breakfast quiche is always a welcoming breakfast. With bright green spinach leaves, crispy and chewy bacon, and a lot of cheese, this spinach bacon quiche really hits the spot on appearance and taste!
This french toast bake is ready to make in the morning if you prep it the night before.
These eggs are creamy, dreamy and low carb for a great start to Christmas.
Making your favorite winter beverage into your favorite breakfast food is easier than you think. With these fluffy hot chocolate pancakes and marshmallow syrup, every bite is wonderful and filling.
If you like cinnamon rolls, you are sure to love this casserole recipe that packs all of the flavors in, with none of the fuss.
This breakfast casserole is loaded with simple and delicious ingredients for a family pleasing Christmas breakfast.
These blueberry cream cheese scones with a lemon glaze are absolutely incredible. With tender and moist scones bursting with flavor, you're going to revolutionize breakfast!
This thick stack of pancakes looks so festive when covered in berry syrup!
This cake mix coffee cake is an easy breakfast solution or dessert, perfect for any occasion. Made with just a few ingredients, this cake tastes great!
Tips for Planning Your Christmas Breakfast
Plan your menu. Knowing what you want to make a few days in advance makes it a lot easier to know what to buy and when to get started. This also gives you enough time to figure out when you want to eat and when to get everything cooked. Your oven will be busy later, so getting a cooking timeline for the day can help keep things running more smoothly!
Prep what you can in advance. If you need cut veggies or cooked sausage to start the recipe and you plan to make it on the day of- brown the meat and cut the veggies the night before.
Take note of what's fridge or freezer friendly. Some meals can be fully made in advance and then just reheated later!
Set the table the night before. If you plan to make a winter wonderland in your dining room, setting it up the night before can help cut down on time spent in the morning. Note that I do not recommend this to everyone, especially those with playful cats.
Alternatively, you can gather everything in one place and draw up a template of how you want it to look, so you aren't "flying blind on Christmas morning."
Did you make any of these Breakfast ideas? Do you plan to?
Don't forget to check out our Christmas Recipes section for more inspiration!