After a long tiring week, there's nothing better than a lazy weekend meal, and Sundays are the best for that! These 20 lazy Sunday dinner ideas will make your weekends awesome.
With these easy Sunday dinner ideas, you're sure to end your weekend on the best foot. With less time prepping and cooking, you can have a little more time to relax and rest.
You're sure to find plenty of great meals in here that the whole family can enjoy! Check out these lazy dinner ideas for the family, and find something that everyone can agree on.
These 20-minute lazy enchiladas only take 3 ingredients and 5 minutes of prep work. They're such an easy "hack" of a recipe that no one will mind that they aren't homemade.
This easy slow cooker beef chili is the perfect pantry meal! Loaded with beans, corn, and salsa tomatoes, it only takes a few minutes to dump in your Crock Pot!
Looking for an easy dinner recipe that children will love? Give this simple Silly Chili Macaroni a try! It's a favorite of kids and adults alike, and it's easy to customize! It's also a perfect pantry, stockpile, or food storage meal.
This mac and cheese tuna casserole is a simple one pot meal that the whole family (and your budget) will enjoy. With frugal and tasty coming together for this cheesy and easy tuna noodle recipe.
This Instant Pot Chicken Stew combines tender shredded chicken thighs, vegetables, and thyme for a simple, warming, delicious dinner that comes together in under an hour! The best part is the Instant Pot does the majority of the work for you.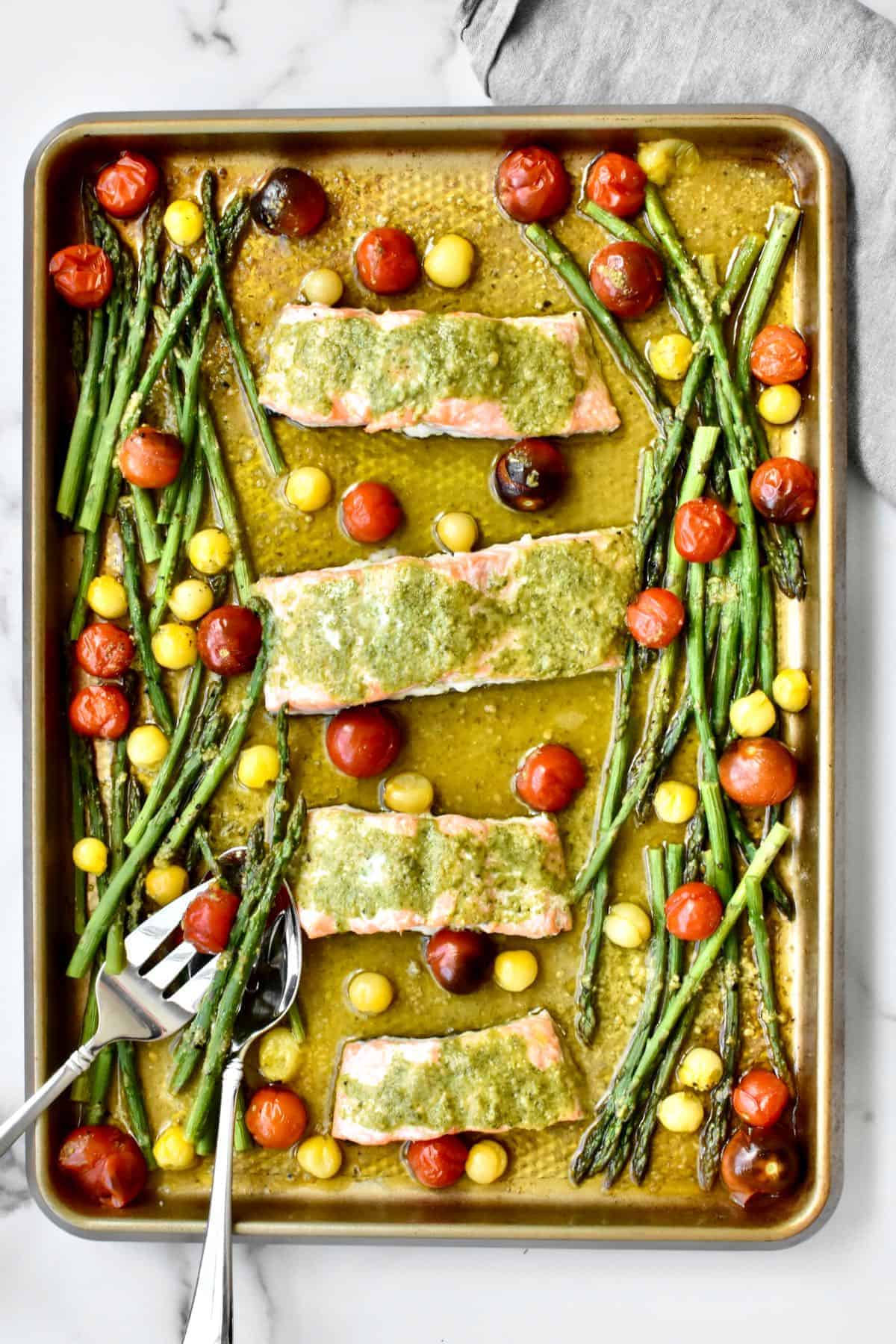 Pesto butter salmon is a healthy one pan meal that comes together in only 20 minutes. Use easy to prep veggies like asparagus for a simple weeknight dinner. 
This salsa chicken and rice bake is a Mexican-inspired recipe perfect for an easy dinner night menu. With this 30 minute meal, you can have a filling dinner ready in no time.
This unique recipe for Mississippi Pot Roast is full of flavor and the most tender roast you will ever try. Filled with butter and tangy peppers for a surprisingly comforting meal. Great over mashed potatoes or steamed rice. 
Classic pantry favorites come together to create a queso chicken that you and your family will enjoy. This recipe has all the Mexican flavors of taco seasoning, Rotel, and salsa con queso. Whether you're looking for an easy weeknight meal or a dish for game day, you'll want to add this to your meal plan!
This sausage green bean potato casserole is a tasty dish that the whole family can enjoy. Made with just a few basic ingredients this recipe comes together quickly and cheaply.
This easy honey garlic chicken recipe is a delicious weeknight dinner recipe that's packed with flavor and is ready in just 20 minutes!
This Air Fryer Kielbasa with potatoes and peppers is similar to a sheet pan dinner but using your air fryer. Super easy to make for busy families.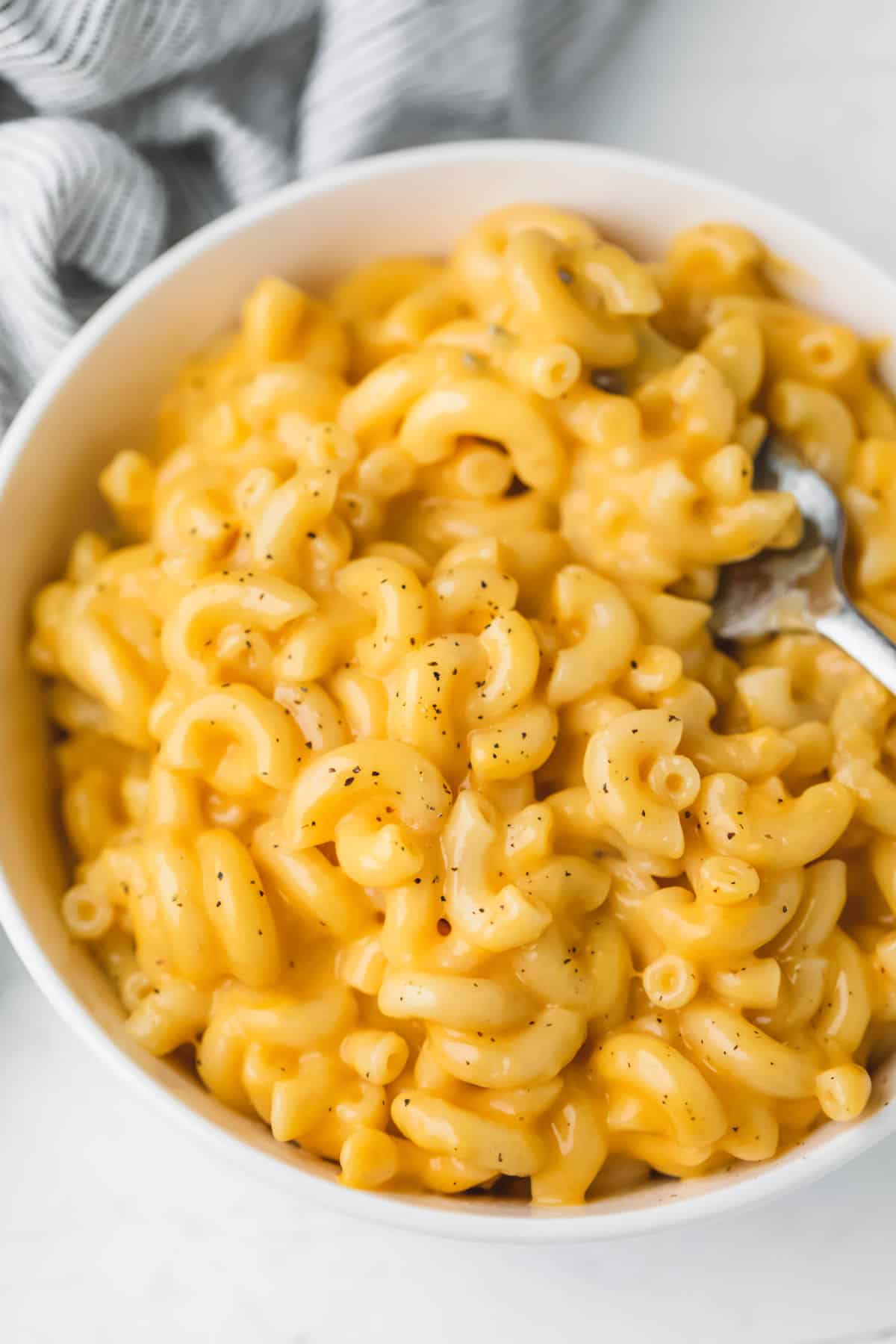 Easy, no drain, creamy Instant Pot macaroni and cheese recipe! This simple mac and cheese recipe makes is ready in less than 20 minutes total.
Meatloaf with Ritz crackers is sure to become your family's next favorite comfort meal. Made with very few ingredients and prep this recipe comes together easily, perfect for busy nights.
These easy chicken burritos have a simple shredded chicken filling rolled up into flour tortillas. Top with cheese then bake. It's the perfect meal for busy weeknights!
No mess and no fuss! These sheet pan steak fajitas make the perfect weeknight dinner recipe. Made with fresh veggies, lean beef, and homemade fajita seasoning, this easy, healthy dinner comes together in under 20 minutes.
If you've never had swiss cheese chicken bake like this then you're missing out. With the stringy melted swiss cheese, soft broccoli florets, and fluffy flavorful white rice in every bite, this dish is amazing.
This is such a delicious and easy to make sheet pan recipe! Chicken breast combines with French Green Beans and Potatoes - all seasoned with lemon pepper. It's perfect for any night of the week!
Mexican Bean Soup is the ultimate lazy meal. Just dump the ingredients in your slow cooker, let it sit for 4-6 hours, and enjoy this tasty, protein filled soup!
Enjoy an easy dinner with this Sheet Pan Sausages and Brussel Sprouts recipe. Made with simple ingredients and steps you can have a delicious dinner ready with little time or effort.
When you have a collection of easy Sunday dinners for families, like these, you'll find the hardest part is picking which recipe to choose. The good news is that there are 6 more days in the week and any day can be a "lazy" day too!
So which tasty recipe will you try first?